Ray Mears Books
The Survival Handbook
Oxford Illustrated Press, 1990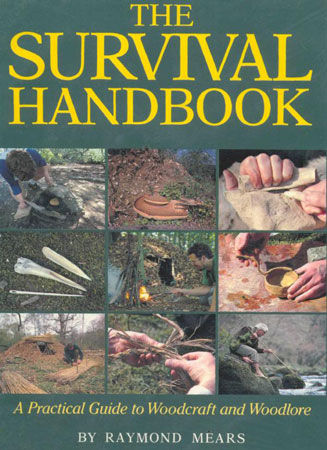 "If you're roughing it, you're doing something wrong" says Raymond Mears, and in The Survival Handbook he shows you how, by using natural materials and traditional skills, you can be warm, dry and well fed when living in the outdoors.
"Don't challenge nature, challenge yourself" he suggests. Rather than pitting yourself against the elements, you are encouraged to understand and move in tune with nature, utilising, without destroying, the bounty of the countryside - "once you know the value of a plant or tree you will think twice before destroying it".
The Survival Handbook works on two levels. The modern outdoors man and backpacker will find it an invaluable aid to augmenting his backwoods experience as detailed, illustrated information is given about shelter building, fires and friction fire lighting, cooking and the plants that can be used, the collection of water in places where there is no obvious source, and finding your way in the absence of a map.
At a more advanced level and also of interest to craftspeople, are the illustrations and advice on making baskets and mats from reeds, string from plants, pots from clay, tools from stone and bone, clothes from hide; there is also a large section on tracking, trapping and fishing. The unique aspect of The Survival Handbook is the proliferation of the author's own photographs which are proof that everything he writes about comes from his own experience and works.
Ebury Press, 1992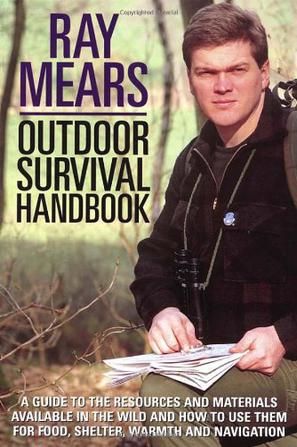 The Outdoor Survival Handbook is a book of discovery, explaining the everyday skills you need to live in and enjoy the natural world without violating it. Season by season, this unique, fully illustrated guide describes the resources available in the wild and how to use them.
Packed with practical tips, insights into nature and respect for traditional knowledge, this is a book for families, groups and individual hikers and climbers - for everyone who enjoys the outdoor life.
---
World of Survival
Collins, 1997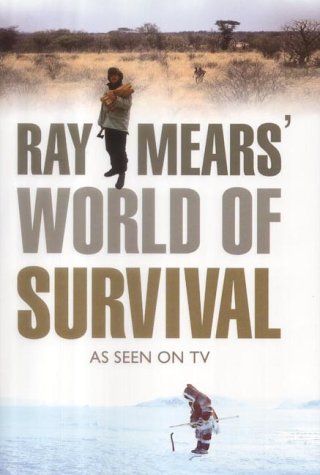 In this incredible book, Ray Mears reveals how native people survive in the harshest environments on earth, from the Arctic and Siberia, where temperatures reach minus 50 degrees centigrade, to the Kalahari Desert, tropical jungle and the Australian Outback. Discover the ancient skills that enable the local people to live in such unforgiving climates.
Illustrated throughout with stunning colour photographs, Ray Mears' World of Survival is both a practical guide to survival skills and a fascinating study of native peoples and their lands.
---
Bushcraft
Hodder, 2002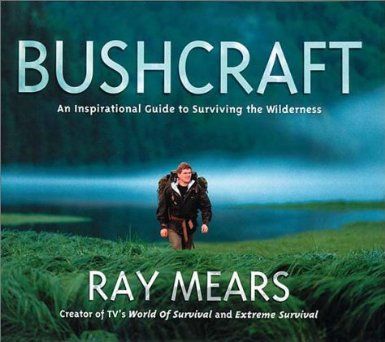 Ray Mears is well known to millions of television viewers through his acclaimed series Tracks, World of Survival and Ray Mears Extreme Survival.
Now, in Bushcraft, he has created a superbly illustrated compendium of survival skills and wisdom from around the world.
Containing step-by-step guides, inspiring accounts of Ray's own experiences and his philosophy behind bushcraft, this is a book to be treasured by wilderness travellers and armchair explorers everywhere.
---
Hodder, 2003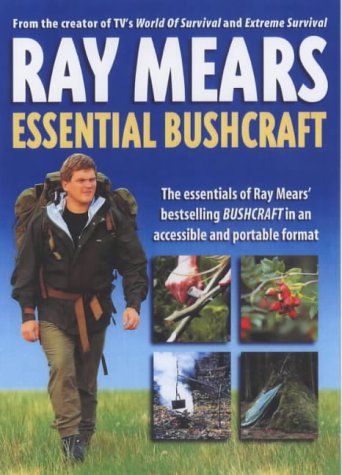 Ray Mears is well known to millions of television viewers through his acclaimed series Tracks, World of Survival and Ray Mears Extreme Survival.
Now he has adapted the bestselling Bushcraft to create a handy, portable compendium of vital survival skills and wisdom from around the world. Packed with essential wilderness techniques, this book is an invaluable companion on any expedition.
---
Hodder, 2003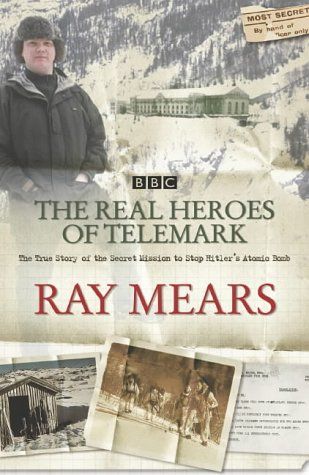 Sixty years ago, four men parachuted onto a Norwegian glacier, equipped with only the most basic equipment. Their mission was to prevent the Nazi regime from building an atomic bomb. Now, wilderness expert Ray Mears tells the true story of this gruelling campaign, showing how these men's ability to survive in extreme conditions influenced the outcome of the Second World War.
The Telemark campaign was an example of the bravery and skill of the SOE trainees. The Norwegians transformed a military disaster into a triumph. This book will tell the full story for the first time.
---
Hodder, 2007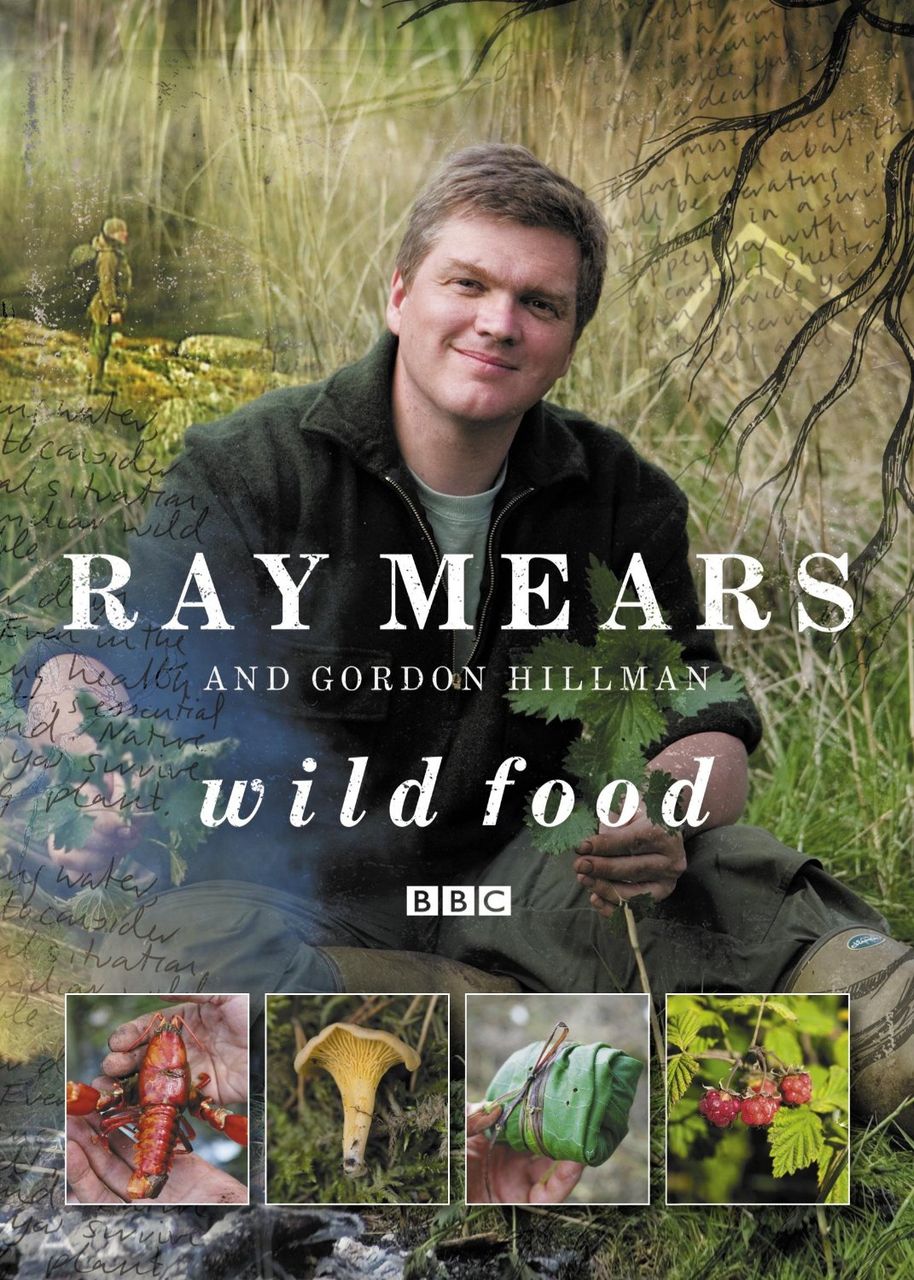 Ray Mears has travelled the world to see how native people manage to live on just what nature provides. What's always frustrated him is not knowing how our own ancestors fed themselves - and what we could learn about our own diet.
How did they find their calories, week-in week-out throughout the year? What were their staple foods? Where did they get their vitamins? How did they ensure their bodies received enough variety?
In this book and the BBC TV series it inspired, Ray travels back ten thousand years to a time before farming to learn how our ancestors found, prepared and cooked their food. This extraordinary journey reveals many new possibilities - many of the same food sources are still there for us if only we know where to look. Through Ray Mears' knowledge of the countryside and the research conducted specially for this book with archaeo-botanist Gordon Hillman, we learn many new, useful and often surprising things about the amazingly rich natural larder that still surrounds us.
---
Ray Mears Goes Walkabout
Hodder, 2008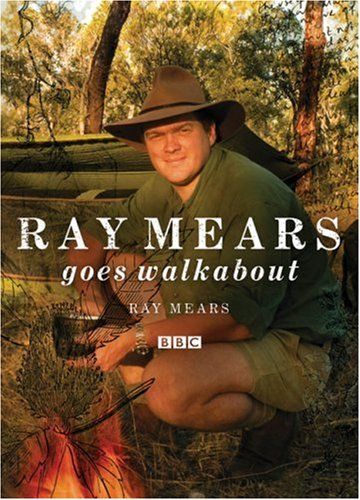 Join Ray Mears as he goes walkabout through the wilderness of the Australian Outback and learns about the people, the wildlife and the culture of this extraordinary land.
He is joined by Australian survival experts who enrich his journey and deepen his understanding of the bushcraft of this incredible continent. These journeys encompass many of Ray's enduring interests - discovery, the natural world, indigenous culture, adventure and survival.
Above all, they represent something very close to Ray's heart - the most important thing we can learn when travelling is to be open to new ideas, new ways of doing things and new experiences. During his expeditions into the heart of the bush, Ray encounters a variety of natural habitats with rich indigenous cultures, and uncovers fascinating tales of exploration and survival. Experience the spectacular Australian wilderness through Ray's unique vision and enjoy his trademark survival knowledge and wilderness tips.
---
Vanishing World
Hodder, 2009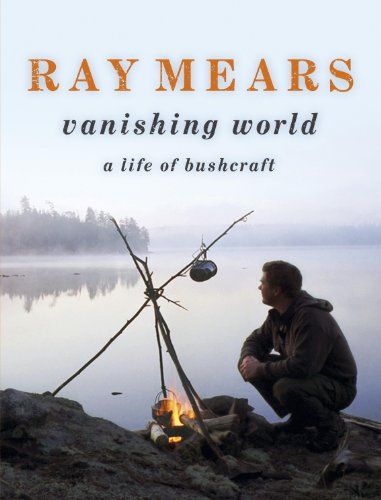 Ray Mears has travelled the world for much of his life learning and teaching wilderness skills. Now he reflects on his experiences in some of the most remote and beautiful places on Earth along with his own stunning photographs of the landscapes and peoples he's encountered. Fascinated by photography from an early age, each of Ray's pictures captures an instant of life, whether the subject is a human being, a landscape or a wild animal.
This book reveals our dramatically changing planet and inspires us to look more closely at the changes around us. See our vanishing world through the eyes, ears and camera lens of Ray Mears.
---
Northern Wilderness
Hodder, 2009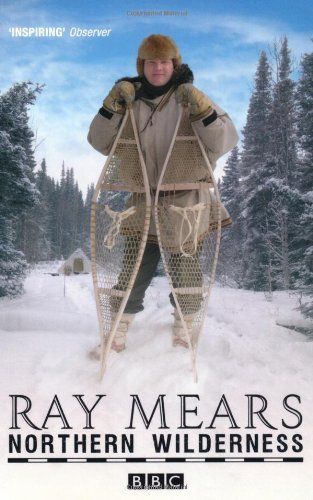 A stunning celebration of one of earth's great wildernesses. Ray Mears journeys through mountains, forests, tundra and ice in a land where roads are still scarce.

On foot he explores the vast Boreal Forest and its rich animal life from beavers to bears. Travelling across the Hudson Bay by canoe, Ray tells the story of the fur trappers who traded with the hat manufacturers of England.
He follows the paths of the great early northern explorers, Samuel Hearne and David Thompson, who trekked across the tundra and the Rocky Mountains and survived by learning what we now call bushcraft from the native people.
On snowshoes he explores the frozen north and learns the ways of the Inuit, who show him how they make birch-bark canoes and build shelter. This book is rich in bushcraft, as Ray reveals the unique techniques of the Native Canadians and the Inuit, and discovers how they used essential skills to survive in a landscape that is as beautiful as it is awesome.
---
Hodder & Stoughton, 2013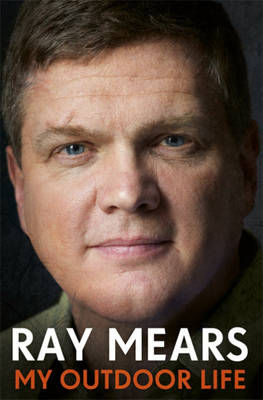 Outdoorsman, naturalist, survival expert, photographer, broadcaster, author, plantsman and tracker - Ray Mears is a man who can shape a canoe or a spoon, make fire without matches, track man or wolf, make shelter of snow or sticks, and knows which plant is good to eat and which is not.
But where his drive to be outside came from, what prompted his interest in nature and why he took the route he has in life is now clear, through this, his autobiography.
---
Bloomsbury Publishing, 2016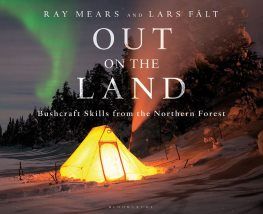 Out on the Land: Bushcraft Skills from the Northern Forest is a celebration of the history and culture of the northern wilderness - the largest forest on the planet - written by two world-renowned experts on bushcraft and survival skills, Ray Mears and Lars F�lt.
This book is an absorbing exploration of, and tribute to, the circumpolar Boreal forest of the North: its landscape; its people and their cultures and skills; the wilderness that embodies it; its immense beauty. The book is vast in scope and covers every aspect of being in the wilderness in both winter and summer, revealing the age-old traditions and techniques that are used in this region, and how to carry them out yourself.
Bloomsbury Publishing, 2020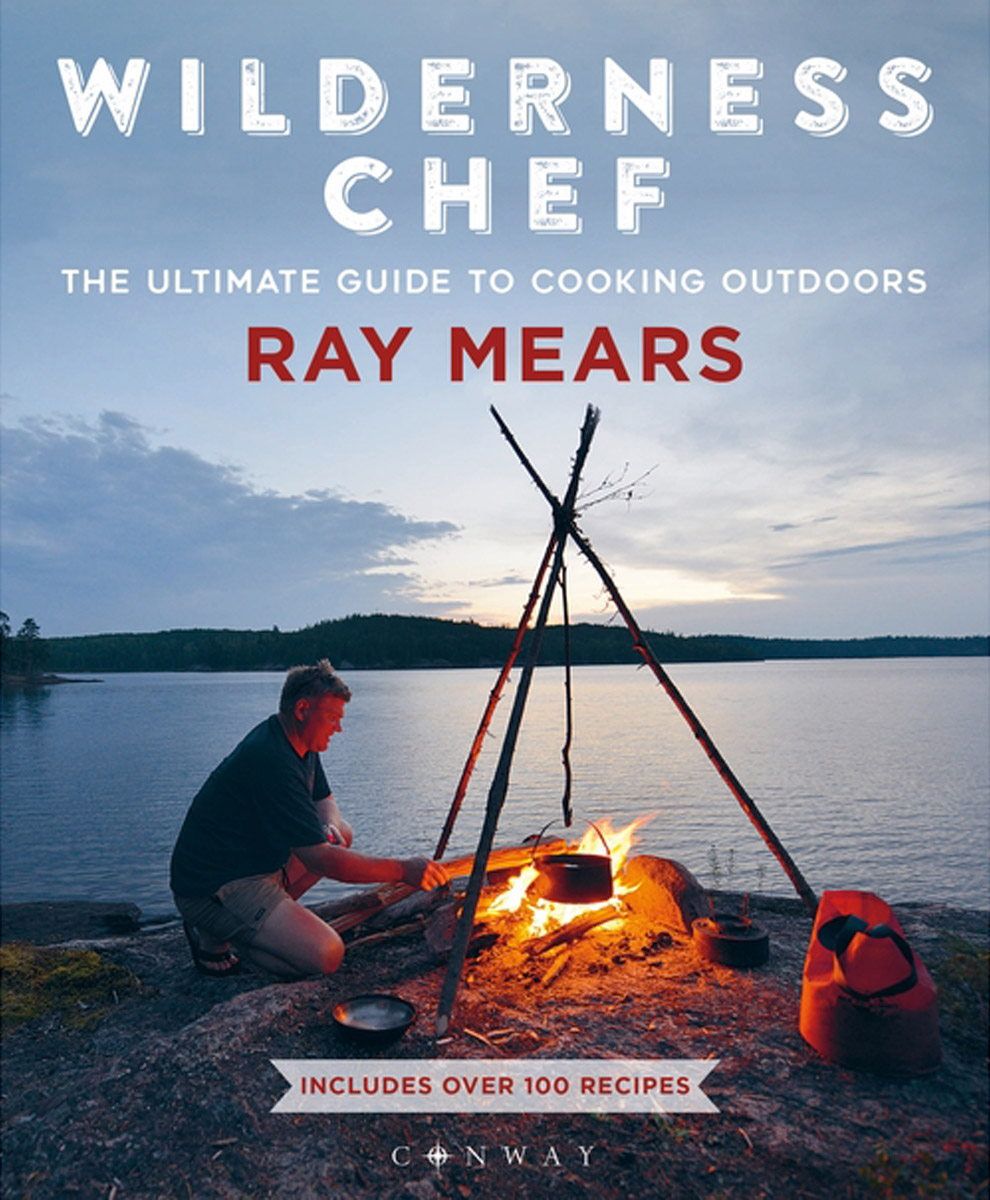 Wilderness Chef: The Ultimate Guide to Cooking Outdoors is a gorgeous and inspiring wild cookery book, from the master of bushcraft. From an egg on a stick to baking bread and conjuring up a delicious roast, Ray Mears takes us from the basics of outdoor cookery all the way through to opulent feasts.
Gather round an open fire. Share delicious food inspired by the outdoors and infused with age-old wisdom. This is living. This is the way of the wilderness chef.
Ray Mears has spent his life travelling the world, living with and learning from native peoples in the desert, the rainforests and the Arctic north. Cooking food in the wilderness has been central to his journey, and in this book he presents us with a delicious array of his most popular and enduring recipes, tried-and-tested for all levels of skill and in all conditions, from quick and tasty meals to opulent gourmet feasts.
�
Penguin Random House, 2021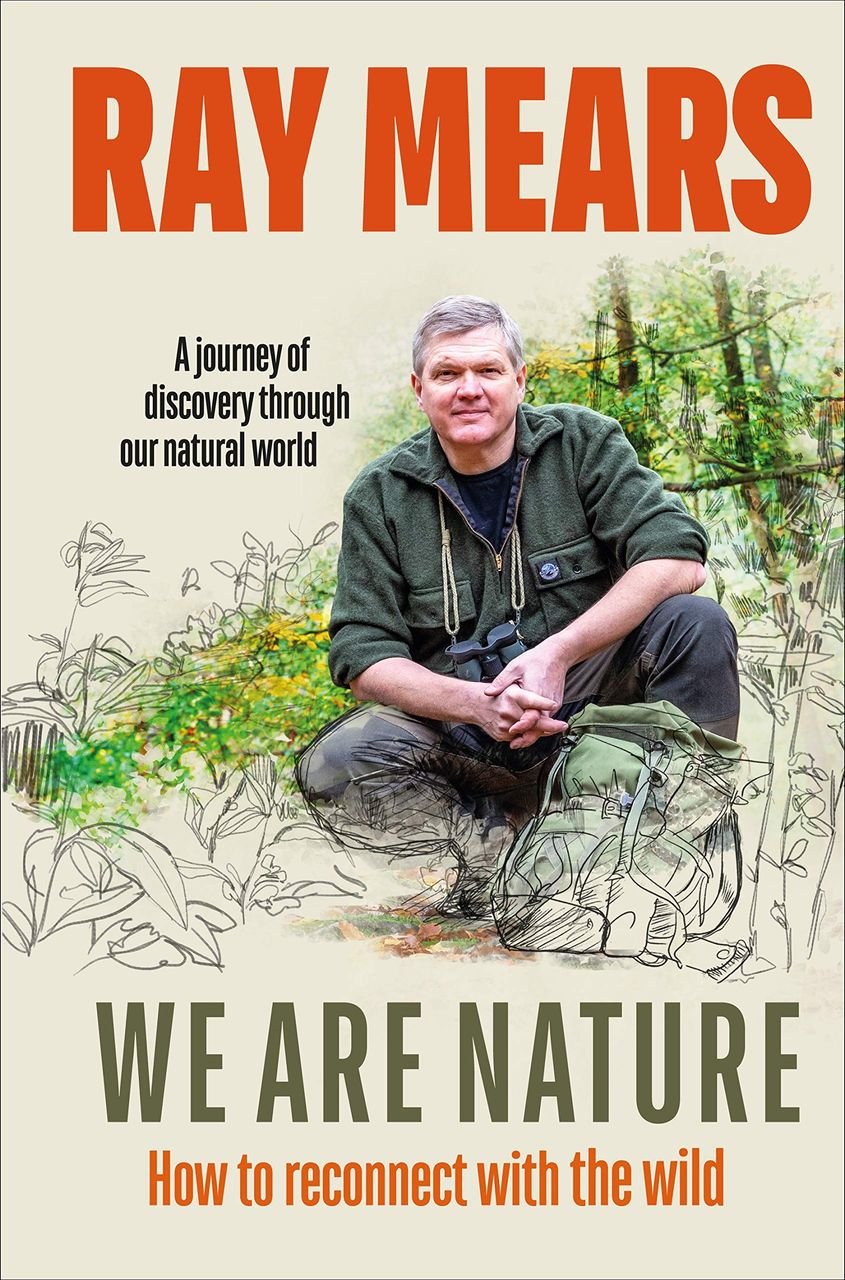 We Are Nature is a journey of discovery through our natural world. Bushcraft and survival legend Ray Mears takes us on his own lifetime's journey through the natural world, into the British countryside and across continents, and shows us how to tune our senses, enhance our experience of nature, and understand our place within it.
In We Are Nature, Ray gathers together both his incredible lived experience and extensive practical knowledge of the outdoors into a compelling and enchanting narrative, telling us stories of the forest, the Arctic, the deserts and the oceans and their myriad of inhabitants. He brings us face to face with the creatures who share our planet, and shows the innumerable ways we can learn from them; from the stealth of the leopard, the stillness of the crocodile, the intense stare of a wolf to the remarkable camouflage skills of the octopus. Looking at various aspects of nature predominantly through the senses - smells, tastes, sights - Ray uses captivating storytelling to show us his most profound experiences with nature.