Woodlore - The Rock in the Rapids
In 1983 Woodlore was founded by Ray Mears. Today, 40 years on, the company is proud to continue delivering courses; teaching individuals the knowledge to make their own journeys in to the wilderness, and providing clothing and equipment to ensure that our customers have products that have been tried and test for their suitability and quality for their adventures.
Here are some words from Ray:
It seems incredible that this month Woodlore is forty years old, what an incredible journey it has been. From my perspective it feels like only yesterday that I first ignited the company's campfire with a hand drill. I can still remember the coffee like scent of the growing ember and the warm glow of the tinder bundle as it burst into flames. A huge and still growing family of people have enjoyed the warmth of that fire. I am often asked, 'Who are they?' My answer is that they are you, they are the person standing next to you. Sometimes they are the most unlikely and unexpected person, sometimes they are the obviously interested. They come from every walk of life and from every corner of the world, from urban society, even from first nations re-establishing connection to their heritage. Do they have something in common, yes, they all have a desire to know more about nature and how she can support us in wild places. At our campfire, all are welcome without prejudice or favour, all we ask is an open mind and a willingness to go the journey.
I love to meet former students, 'Old Woodlorean's', some have carried on with their learning, some have found new interests, the adventurous among them have incredible tales to tell of daring journeys they have made, when all the skills they learned made the difference. But when I look into their eyes, I see inside each of them that the flame still burns. If there is one thing common to this wonderfully varied and diverse group of humans, it is that they are humble exponents of their knowledge. I have always said that on an expedition having a Woodlorean along is an advantage, they are reliable like the solid rock in a rapid, that stands quietly, unmoved by the flooding torrent, providing shelter and a place of safety for those who need it.
If you are new to Woodlore I will tell you that the 'W' in Woodlore stands for Wilderness. We teach Wilderness Bushcraft, skills and knowledge tested on real expeditions, that keep us safe in country remote from civilisation and which encourage a better understanding of nature's gifts. Underpinning the company philosophy is the belief that in wilderness is hope and that by learning to understand wild places we build the path to a larger respect for nature and for oneself. I have been told repeatedly by former students that wilderness bushcraft has been a profound, life changing way to affirm their connection with the natural world. As a teacher I play my part, but in truth I feel more like a conduit for nature herself.
Looking back 2022 was an amazing year, the last course of the year was our Tracking in Namibia expedition. In many ways it summed up the experience of the whole year if not the past four decades, as I had the joy of guiding the most dedicated group of students as they learned to track African wildlife. To share my knowledge and experience and to witness their smiles as they realise how much they have learned is magical a feeling that more than anything has motivated since the early days.
Tuition this year began with our Arctic course, marking thirty-five years of running winter courses in the far north. Located three hundred kilometres north of the Arctic Circle the course is timed to coincide with the best chance of experiencing extreme cold, this year -35ºC. On no other course is the personal growth in a class more immediately obvious than here. With careful tuition of knowledge and skills wilderness bushcraft works its magic, transforming the frigid landscape from a hostile threat into a familiar home. For me this year's alumni provided the real joy of instructing yet another incredible group of Woodlorean's, who, as is so often the case, mostly arrived as arctic novices. Thank you, to you all for throwing yourselves unhesitatingly into the tuition, your attitude is what makes it all worthwhile.
Woodlore is in many ways a frame of mind, one based upon a solid philosophy. We believe for instance that while on an expedition the adaptability required for success may depend upon a degree of compromise. However, in training and choice of equipment there must be no compromise. Training particularly, needs to always strive for one hundred percent efficiency, as under the stress of adversity standards drop and mistakes are made. If we train only to 75% efficiency, when our skills are tested by nature, we may only be working at 50% efficiency, the merest flip of a coin between success and failure. Trained to 100% efficiency, under stress we continue to function well within statistical favour of success.
The motto for Instructors at Woodlore, is, 'Preserve Firmness And Presence Of Mind On Every Occasion'. This sage advice was originally given in the 1750's, by Major Robert Rodgers to his Rangers; advice for the battlefield, intended to account for moments when standing drills and procedures offered no obvious solution to a problem. I offer those words to you now, as I look ahead with a weather eye to the future.
With best wishes,
Ray Mears
Founder of Woodlore

To celebrate our milestone anniversary we will be releasing special products and courses throughout the year so please keep an eye on the website for new additions.
The first of our celebratory courses is the Walk in the Woods led by Ray, taking place in Hampshire, where our courses began all those years ago. We have three dates available to book now.
We are delighted to announce the return of the well-loved Canoeing in the Ardeche expedition led by Ray, this has proven so popular we have had to release an extra date! Book now to join us in France.
You can also purchase your commemorative organic t-shirt and hoody from our website now.
There will be more to follow soon...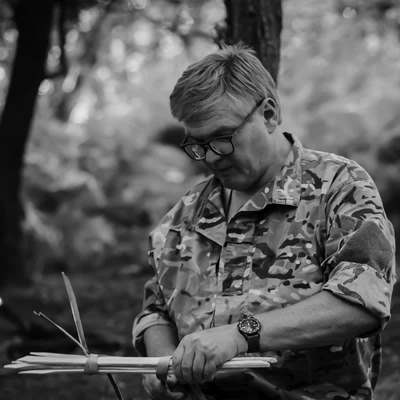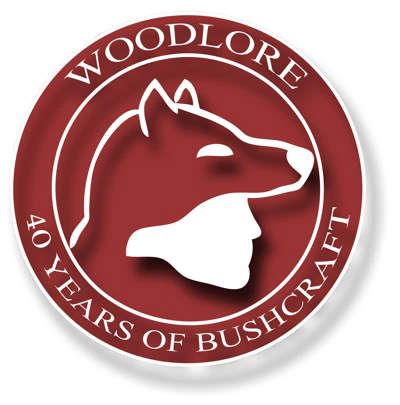 You are now subscribed to our newsletter
All the latest deals and offers will be making their way to your inbox shortly!