Handmade Leather Goods from Woodlore
"Ray's concept was simple... achieving it was not."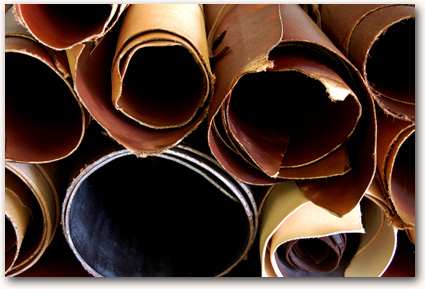 Items made from natural materials are full of soul. They become cherished friends of the trail, the attachment growing with each journey made. Along the way they develop a magical patina of wear that chronicles their faithful service. When after many years, perhaps even several generations, they at last reach their span and can no longer be revived or repaired they may become an heirloom to inspire the imaginations of young adventurers or simply return to nature.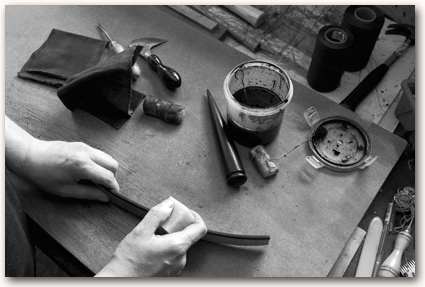 As ephemeral as the wake of the passing canoe paddle, the challenge is to make items that will become constant companions, moreover to make them so well that they do not wear out easily and will inspire their owner to care for them.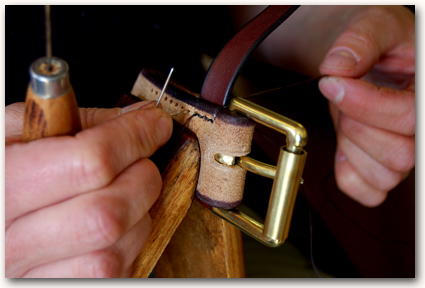 Our leather goods unashamedly step back to a time when travellers cherished the opportunity to think, and to breathe in the nature which surrounded them. Combining the finest materials and superlative craftsmanship they blend seamlessly into to natural scenery enhancing the inspiration of the wild aesthetic. We want you to work them hard and to enjoy caring for them, but above all to love them.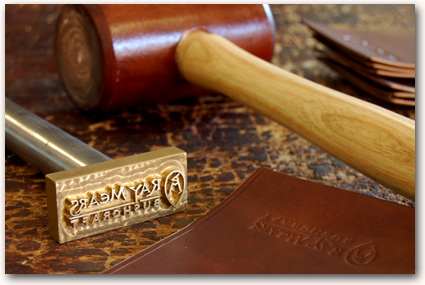 Ray Mears, 2009