Bushcraft Courses
New and Coming Soon
At Woodlore we work tirelessly to offer new courses and expeditions to you. Maintaining our high standards means it takes time to be able to offer a new course, therefore on this page we give a preview into what's coming so that you can prepare for some of these incredible opportunities for adventure. We sincerely hope that you are as enthused and excited about these forthcoming events as we are here at Woodlore.
With such a large variety of outstanding courses now on offer we have also provided details of courses which have recently become available to book. These have undergone the fastidious planning our clients have come to expect and which Woodlore is proud to offer.
Please note, if you are interested in booking any of the
Coming Soon
courses shown below, please click on the course you are interested in and then sign up to be notified by email when bookings can be made.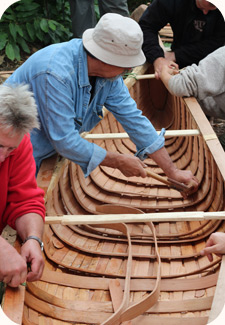 Join us in celebrating Woodlore's 30th Anniversary by building one of the greatest crafts ever made by man.
During this special one-off course exclusive to our anniversary year you will be guided by Ray Mears and Pinock Smith, an Algonquin Indian canoe builder whose knowledge has descended directly from the master canoe builders of the past. He is featured in the Birch Bark Canoe episode of
Ray Mears Bushcraft Survival Series 2
and together they will guide a small group of students through the entire process of building this truly beautiful and historic craft. During the course the group will all help to build one canoe.
The bow is one of mankind's greatest inventions. For thousands of years, the bow and arrow has ensured the survival of the human race. Many cultures around the globe have relied on this simple weapon to provide meat and to fight battles. Today, in our modern world, most of us no longer rely on the bow in such a way, but despite this, archery continues to be practiced outside of necessity. The act of drawing back the bow string and loosing an arrow connects with something deep inside us and satisfies the human mind. But perhaps the most satisfying feeling is liberating the epitome of elegance and woodcraft from a log that would otherwise be firewood.
There are few places in the world that can compare with the beauty and majesty of Wyoming. Incredible scenery on a huge scale and some of the most magnificent wildlife in North America lure photographers, artists and natural historians from around the world to be part of its rugged splendor. Nature surpasses the Old Masters with every new vista, giving you the opportunity to capture the splendor and emotion of this very special place. Under the guidance of the outstanding wildlife photographer and artist
Phil Coles
, this will become a possibility, allowing you to return home with more than just the memories of this once in a lifetime journey. Once again, Woodlore is at the forefront of wilderness travel and training, giving you the skills to enjoy and record your adventures in vivid depth and detail.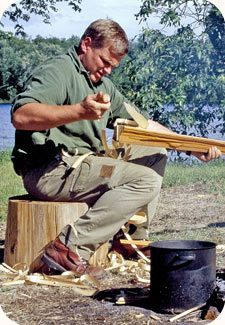 As part of our 30th anniversary celebrations we are very pleased to offer you a special new opportunity to learn carving skills from the expert woodsman, Ray Mears. Throughout this memorable day, Ray will guide you through various techniques and tips that he has accumulated over the past forty years and will help to improve your level of skill and safety with your cutting tools.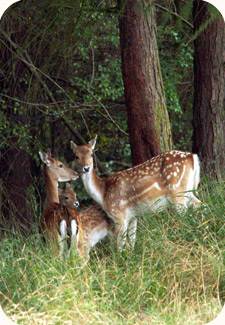 Sharing wonderful experiences as a family is one of life's pleasures, and what better way to do it than enjoying the British wildlife together in beautiful woodlands. Get away from the normal hustle and bustle and let your senses go wild!
This family course lets you and your loved ones immerse yourselves into the breathtaking English countryside, and offers a chance to experience wildlife of all kinds up close in their stunning natural environment.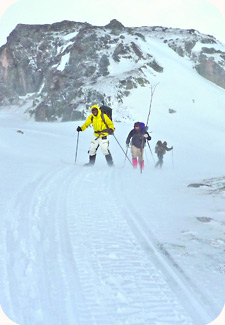 The aim of this course is to give clients with proficient skiing skills a wider general knowledge of ski touring in a high mountain environment. We plan to improve personal winter skills including avalanche awareness and an introduction to snow holing, and obtain a good working knowledge of the Norwegian hytte system. The course will also give a good insight into how an expedition is carried out and planned regarding route planning and safety factors. All of this will take place over 7 days in Norway, one of the great wildernesses of Northern Europe, and the home of Nordic Ski Touring.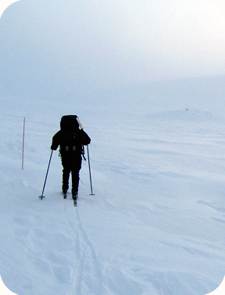 Cross-country skiing is one of the most exilarating means of travel known to man. It is also incredibly good exercise and gives the skier an enormous sense of freedom. Your heart pounds as you dig your skis in and heave yourself to the top of the escarpment before letting yourself effortlessly accelerate along hundreds of meters of hard packed snow, enjoying the scenery until the last of the momentum wears off. This is a feeling that you look forward to when you're skiing and can be likened to the anticipation and thrill of approaching and running a rapid in a canoe.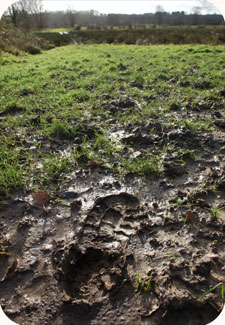 Forty years ago, Ray began following the trails left behind by wild creatures across the countryside near to his home. Since then he has spent precious time with many indigenous peoples around the globe whose lives depend upon this ancient skill. This has enabled him to develop his ability to an extraordinary degree.
Woodlore are offering this truly unique advanced course, designed to take your tracking skills to a level that is rarely taught elsewhere. It will benefit anyone looking to further their skills in tracking and stalking wildlife as well as those involved in a profession which would benefit from tracking. It is the next exciting step for those who have attended our
Woodlore Tracking/Woodsense course
or our
Woodlore African Tracking Courses
.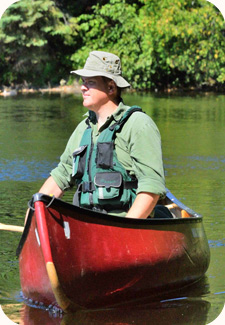 As part of our ongoing celebration of Woodlore's thirtieth year I am pleased to announce that we shall be offering a new and long awaited Woodlore Expedition. You are invited to join me on a very special expedition to discover the magic of the boreal forest in late summer.
Our journey will take us through some of the most stunning wilderness to be found in Northern Ontario, Canada. There is of course only one choice of transport here, the most perfect craft ever invented for travelling in the northern wilderness, the Canadian Canoe.