Item Added to Basket
x Ray Mears Extreme Survival - Series 3 DVD added
Further Information
Order today and save 60% off the RRP in Woodlore's Autumn Sale.

This all region box set of two DVDs contains all of the programmes from the third series of 'Ray Mears Extreme Survival' as seen on BBC2. These DVDs include six x 50 minute episodes.

The programmes included in this box set are:
BELARUS - Ray travels to Belarus to meet with some of the surviving partisans of the Second World War. For the Jewish partisans, the forests of Belarus became a sanctuary and weapon in their fight against oppression.
THAILAND - From the comfort of a jungle base camp, Ray tells the story of survival during the Vietnam War and meets with the first United States Air Force pilot shot down during the conflict.
NEW ZEALAND - Ray visits several Maori tribes, encounters tales of survival and hardship, and learns of the many skills which are now being used to encourage the young to develop a more positive attitude to life.
ROGERS' RANGERS - Follow in the footsteps of Major Robert Rogers as Ray tells of their epic withdrawal through New England where Rogers' rangers fought off both the pursuing enemy and starvation as the seasons changed rapidly from Autumn to Winter.
NAMIBIA - This arid coastal area, known as the skeleton coast, is one of the most inhospitable environments in which to survive. Meet with the indigenous Bushmen and encounter tales of shipwrecks, rescues and tracking.
ALASKA - In January 1910, the steamship Farallon ran aground. The story of this shipwreck is as compelling as any and Ray tells of the crew's hardship and courage spent sheltering from the harsh conditions.
This box set also includes a special skills section showing the bushcraft skills that Ray applies during the series.

DVD 9x2, ALL-REGIONS. Running time: 352 minutes. Will this DVD work outside of the UK?

RRP: £19.99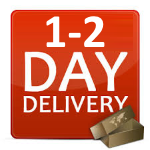 Shipping
Delivery in 1-2 days (within UK)
Orders placed before 2PM GMT will be dispatched the same working day
Overseas delivery times will vary depending on the destination
---
Please note that our offices are closed on weekends, so any orders placed after 2PM GMT on Friday will not be dispatched until the following Monday.
Orders with a total value over £300.00 will be dispatched via a next day delivery service within the UK at no extra cost.
Please note that in some instances, orders for heavy items may take an extra day to arrive.
For overseas deliveries, please refer to the following estimated delivery times:
Europe: 3 - 5 working days
Rest of the world: 5 - 7 working days
Returns
If you wish to return your goods for any reason, please do so to the following address:
Woodlore Limited
PO Box 3
Etchingham
East Sussex
TN19 7ZE
United Kingdom
A full refund or exchange will be given provided that the items have not been worn or used, and are returned to us within 14 days of purchase, together with all relative labels and packaging. Please ensure that you include a copy of your invoice, along with an explanation of why you have returned your goods.
Product Reviews
Sorry, we cannot review this item
This code is for an order that has not been shipped. It cannot yet be reviewed. Please wait until your order has arrived before reviewing it.
Sorry, that purchase code could not be found
Your purchase code was not valid. Please ensure the code is correct and that it is not for a Woodlore Course or Voucher.
Sorry, your notification details are not valid
We require both your name and a valid email address.
Sorry, your notification details are not valid
We require one or more sizes, your name and a valid email address.
Thank you
Your re-stocking notification has been accepted.