Item Added to Basket
x Crooked Knife Blade - Large added
Further Information
This Large Crooked Knife Blade, as used by Ray in his Northern Wilderness series, functions as a one-handed drawknife and gouge. In North-eastern America, this style of tool was much used by the first nations of that region to fashion everything from canoe paddles to snowshoes. Woodlore are pleased to now sell this resurrected knife blade without a handle, allowing you to finish the tool to your own liking.

Each Crooked Knife Blades has been professionally hand-forged from high carbon steel by Svante, the blacksmith behind Swedish company S. Djarv Hantverk. This tool is made to the same exceptionally high standards as their traditional Spoon Knives.

Each blade comes ready to be inserted into a handle of your own choosing, allowing you to produce a finished tool that is truly unique. The final design of your handle is obviously down to you, but we've included the photos shown here to give you an idea of how it can be done. This style of finished knife can also be seen in Ray's Bushcraft and Essential Bushcraft books.

Details:
Total length: 130 mm
Blade width: 15 mm at base, tapering down to 8 mm at the tip
Thickness: 3 mm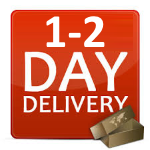 Shipping
Delivery in 1-2 days (within UK)
Orders placed before 2PM GMT will be dispatched the same working day
Overseas delivery times will vary depending on the destination
---
Please note that our offices are closed on weekends, so any orders placed after 2PM GMT on Friday will not be dispatched until the following Monday.
Orders with a total value over £300.00 will be dispatched via a next day delivery service within the UK at no extra cost.
Please note that in some instances, orders for heavy items may take an extra day to arrive.
For overseas deliveries, please refer to the following estimated delivery times:
Europe: 3 - 5 working days
Rest of the world: 5 - 7 working days
Returns
If you wish to return your goods for any reason, please do so to the following address:
Woodlore Limited
PO Box 3
Etchingham
East Sussex
TN19 7ZE
United Kingdom
A full refund or exchange will be given provided that the items have not been worn or used, and are returned to us within 14 days of purchase, together with all relative labels and packaging. Please ensure that you include a copy of your invoice, along with an explanation of why you have returned your goods.
Product Reviews
Sorry, we cannot review this item
This code is for an order that has not been shipped. It cannot yet be reviewed. Please wait until your order has arrived before reviewing it.
Sorry, that purchase code could not be found
Your purchase code was not valid. Please ensure the code is correct and that it is not for a Woodlore Course or Voucher.
Sorry, your notification details are not valid
We require both your name and a valid email address.
Thank you
Your re-stocking notification has been accepted.