Item Added to Basket
x Ray Mears Goes Walkabout DVD added
Further Information
Order today and save 60% off the RRP in Woodlore's Christmas Sale.

This DVD was released alongside the Ray Mears Goes Walkabout book to accompany Ray's television series Ray Mears Goes Walkabout.

The set consists of two DVDs containing the following programmes:
DESERT - Ray Mears is in desert survival mode as he follows in the footsteps of an unsung hero of Australian exploration to find out how John McDouall Stuart became the first European to succeed in crossing this continent from South to North and back again. Ray shows how to wring water from these barren lands and how travelling light is the key to success on such an epic journey.
THE BUSH TUCKER MAN - Ray Mears makes a journey across Queensland with Les Hiddins - The Bushtucker Man. There's no-one else in the world quite like these two men, they both share a love of the wilderness and have learnt much of what they know from indigenous people. Each of them has already left his mark on the world of Bushcraft, now they get to work together for the first time ever.
TORRES STRAIT - Ray Mears travels to the Torres Strait Islands to learn how the island lifestyle has helped them retain much of their Bushcraft and knowledge. He finds out how these skills helped people survive during the Second World War and tells the story of Barbara Thompson, a young woman who was ship wrecked in the mid nineteenth century and survived despite the islands' reputation for cannibalism at the time.
ROCK ART - Rock Art is incredibly important to the Australian Aboriginal way of life and the Kimberley area of North West Australia is full of it. Ray travels with an aboriginal artist to learn more about the significance of the art of the area and even has a go at painting in the aboriginal style himself.
Exclusive extra footage shot on location especially for this DVD:
Travelling light (I wish...)
Ray and Les on Working together
Plants and fruit of the Torres Strait Islands
Cycads
The guns of John McDouall Stuart at the History Trust of South Australia
Making a Wap (an Aboriginal Fishing Spear from Torres Strait)
Tracking in the Desert
The Magpie Goose Dance
Playing a Yidaki
DVD 9x2, ALL-REGIONS. Running time: 265 minutes. English subtitles. Will this DVD work outside of the UK?

To view clips of this DVD click here.

The parabolic mirror fire-lighting tool - the Solar Spark Lighter - that Ray uses in this series can be purchased from our online shop.

RRP: £19.99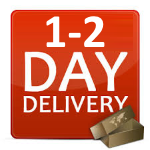 Shipping
Delivery in 1-2 days (within UK)
Orders placed before 2PM GMT will be dispatched the same working day
Overseas delivery times will vary depending on the destination
---
Please note that our offices are closed on weekends, so any orders placed after 2PM GMT on Friday will not be dispatched until the following Monday.
Orders with a total value over £300.00 will be dispatched via a next day delivery service within the UK at no extra cost.
Please note that in some instances, orders for heavy items may take an extra day to arrive.
For overseas deliveries, please refer to the following estimated delivery times:
Europe: 3 - 5 working days
Rest of the world: 5 - 7 working days
Returns
If you wish to return your goods for any reason, please do so to the following address:
Woodlore Limited
PO Box 3
Etchingham
East Sussex
TN19 7ZE
United Kingdom
A full refund or exchange will be given provided that the items have not been worn or used, and are returned to us within 14 days of purchase, together with all relative labels and packaging. Please ensure that you include a copy of your invoice, along with an explanation of why you have returned your goods.
Product Reviews
Sorry, we cannot review this item
This code is for an order that has not been shipped. It cannot yet be reviewed. Please wait until your order has arrived before reviewing it.
Sorry, that purchase code could not be found
Your purchase code was not valid. Please ensure the code is correct and that it is not for a Woodlore Course or Voucher.
Sorry, your notification details are not valid
We require both your name and a valid email address.
Sorry, your notification details are not valid
We require one or more sizes, your name and a valid email address.
Thank you
Your re-stocking notification has been accepted.