Bushcraft Courses
Courses with Ray Mears
Ray Mears
is one of the few true outdoor legends, who for nearly 30 years has been running courses in the UK and overseas, sharing his knowledge with those who have sought to learn more about our unique world. It is often said that before Woodlore, there was no Bushcraft in the UK.
During Woodlore's near 30-year history, Ray has led courses in many diverse environments, including the Arctic, jungle, rainforest and desert. During these travels, Ray has been fortunate enough to spend time with some of the world's last remaining indigenous peoples, in some of the remotest places on the planet. Tracking has long been a passion of Rays and with 40 years dedicated to the study and interpretation of sign, Ray brings a unique wealth of knowledge of this specialist skill to the team.
Quietly spoken, Ray is recognised worldwide as a true master of the outdoors. Having spent the majority of his life learning to be at home in places others describe as hostile, he has unparalleled experience and in-depth knowledge. It is this that enables Ray to design, develop and lead exciting expeditions for Woodlore. Ray continues to work tirelessly to share his understanding so that others may "drink from the well of bushcraft".
Please note, if you are interested in booking any of the
Coming Soon
courses shown below, please click on the course you are interested in and then sign up to be notified by email when bookings can be made.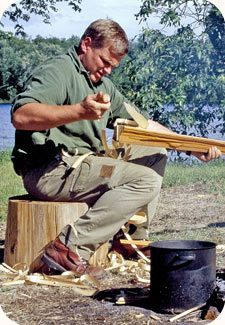 Carving is one of the great pleasures of the forest. A practical skill that unlocks the true potential of knife, axe and saw, it can take years to master but only moments to enjoy the simple satisfaction gained from working the grain of our most treasured resource: the fabric of the woodland itself. Learning these ancient skills from Ray Mears, a true woodsman and expert of over forty years practice is an opportunity not to be passed by.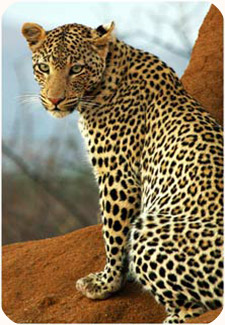 Join Ray Mears and Woodlore for an amazing course and an adventure of a lifetime. You will experience the bush in a way that is offered nowhere else.
This special course will take you to the oldest part of Africa and will allow you to interact with it in a very unique way. It is likely you will be following tracks through the very dust that the first human being did, thousands of years previously.
Drawing on his 40 years of tracking experience, Ray will open your eyes to this fascinating and ancient art. Together you will locate and interpret the signs and traces left behind by wild creatures in the stunning African landscape.
What do you see when you walk amongst the trees of our ancient forests? When you go there, are you part of its life or just passing through? Are the trees and herbs trusted allies or shadowy strangers? Can you rely upon them to show you the way home, give you food, water and fire or tell you where the deer will browse in the evening? This is the forest through the eyes of master woodsman Ray Mears and this remarkable journey in his company will enlighten, enchant and change the way that you perceive the natural world forever.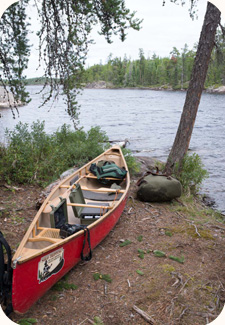 You are invited to join me on a very special expedition to discover the magic of the boreal forest in late summer.
Our journey will take us through some of the most stunning wilderness to be found in Northern Ontario, Canada. There is of course only one choice of transport here, the most perfect craft ever invented for travelling in the northern wilderness, the Canadian Canoe.